Your Shopping Cart is Empty.
SIGN-UP & SAVE
Sign-up for our weekly discounts and promotions email newsletter.

CATALOG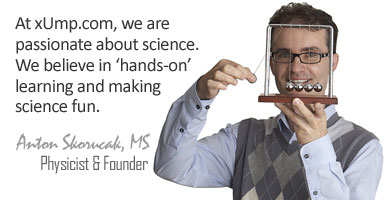 At xUmp.com you will find a large selection of scientific products carefully curated by real scientists and educators. We sell everything from educational toys, teacher supplies for science classroom, lab equipment, science toys, science fair supplies, classroom equipment, chemistry glassware, chemistry lab equipment, physics demos, electronics supplies, robots, science kits to geeky science gifts.